I know, I know we are a bit late in releasing this week.
All my fault XD
I was out partying yesterday so the whole release got pushed back because of that.
But yay now it is time for our scheduled release.
This week we have for you yet another Janiben episode.
This time it's
#16
. Eito get out of the studio and get to play soccer with some of the top players in Japan.
Did you ever want to see Hina in total fanboy mode? Did you want to know what Ryo does to attract a cute girl from stage or maybe why Yoko goes to his auditons in a sweatsuit? If the answer to all the above is yes now is your chance XD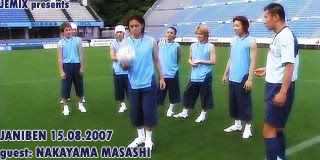 MU
pt1
,
pt2
,
pt3
MF
pt1
,
pt2
,
pt3
(all MF links are up)
As for our second release, it's a Hikaru Genji medley performed by KAT-TUN and Kisumai.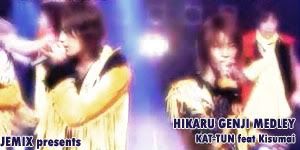 MU
,
MF
I hope you enjoy today's releases.
See you again when we release next o(^o^)o
Konban wan chuu (^_^)/
Current Location:

Eitorando

Current Mood:

lethargic