It's time for yet another release.
First we have more Janiben. Eito are still in Shizuoka with the famous Japanese soccer player Gon Nakayama where they try all sorts of local delicacies and
have a match against Jubilo Iwata. Do they even stand a chance against one of Japan's top teams?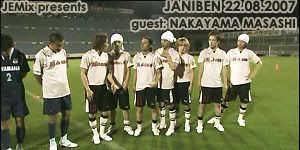 MU
pt1
,
pt2
,
pt3
MF
pt1
,
pt2
,
pt3
As for our second release, it's a KAT-TUN performing Fly in Shounen Club.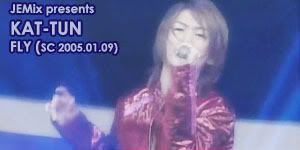 MU
,
MF
Enjoy today's releases.
See you again when we release next o(^o^)o
*edit* all links up and running
Konban wan chuu (^_^)/
Current Location:

Eitorando

Current Mood:

accomplished